Capacitive PCAP Nano TouchScreen Touch Foil Film--CJTOUCH--Made in China Factory Direct Supply
Standard Size 15~110 inch Capacitive Nano TouchScreen Film Touch Foil;
USB 10 points PCAP Touch Foil Films;
CE,FCC,ISO14001,ISO9001,RoHS Certifications;
EETI,ILKTEK,LG,Samsung,SIS Compatible Controller Board Driver;
Transparent ,Frameless ,Waterproof ,Esay and Delightful for Transpotation;
Windows,Linux,Android,Imac,Raspberry pi OS Supported ;
Paste to Windows,Yakeli, Wooden,Glass,Mirror,Plastic,LCD,Acrylic ect;
Can display with Projector or LCD Monitor,No drift , software calibration;
At least 10 touch points ,Can be touched in both 2 sides;
IP 65 Waterproof,Dustproof, Vandalproof ,Shockproof Anti-Glare Touch Panels;
>95% Light Transparency,4096 x 4096 High Resolution;
OK to add Max. 8mm Glass to touch;
Sample supported,Custom made workable,Free for 3 Years Warranty.

Describtion

55 inch Capacitive Nano Touch Foil / Touch Film (All 10 Points Touch)

Technology

Double Bridge Projected Capacitive Technology, Matrix instead of the ITO Layer of Wire Mesh,
Special Graphics instead of Traditional Graphics.

Regular Size

20-120 inch (4:3 / 8:3 / 16:9 / 21:9 Screen Ratio Option)

Characters

Transparent / Frameless / Waterproof / Both 2 sides Touch Workable

Esay Transpotation /Curved Screen / Screen can be Bent Over

Application

Workable with Projector / LCD / LED

Installation

Paste to Windos/Yakeli /Wooden/ Glass/ Mirror/ Plastic/ ,LCD/ LED /Acrylic ect;
Non-Metal Involved with Removable Imperial or Permanent Paste

Touch Points

≤10 Touch Points

IC Chipset

SIS (Taiwan)

Outline

1254*715 mm

Active Area

1217*684 mm

Foil Thickness

0.2mm

Foil +Glass Thickness

≤ 8mm (Sensing Distance)

Light Transmit

≥93%

PCB Wire

MM110 Road

Deviation

≤2mm (Safe Distance)

Respond Time

≤3ms

Drive

Free-Drive

Calibration

Inside Calibration System

Frequency

60Hz~130Hz Scanning Frequency

Scan Velocity

90p/1ms

No. Of Sensor

4224

Sensing Distance

≤8mm

Power

0.5W-2W

Supply Voltage

5V USB

Arm Reject

Support

Output Method

USB2.0, USB3.0; Mini B ;I2C

Thickness

≤100um

Distance with LCD

2mm

Humidity

0%~95% RH No Condensation

Temperature

-20ºC~+70ºC

Accurancy

No Drift, the Deviation is about 1~3mm

BreakingPoint

No Breaking Point when Size < 65 inch

Anti-Glare

Outdoor / Indoor Full Strong Sunlight Workable

Touch Method

Click and Drag, Amplification, Narrow, Rotation

Process

Standard HID-USB Device

OS Support

Windos/Androd/Linx/Ima

Certification

CE/ FCC/RoHS/EMC: EN61000-6-1:2007 EN61000-6-32007+A1:2011

Accessory

Touch Foil + Controller Board + USB Cable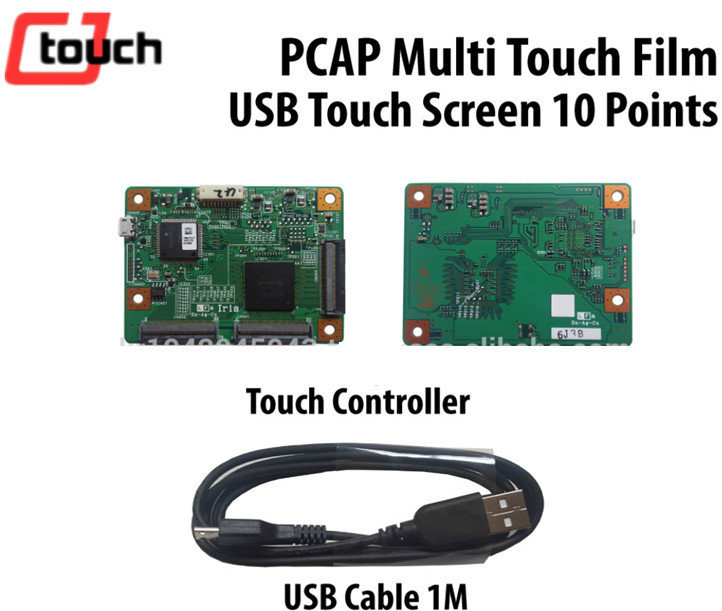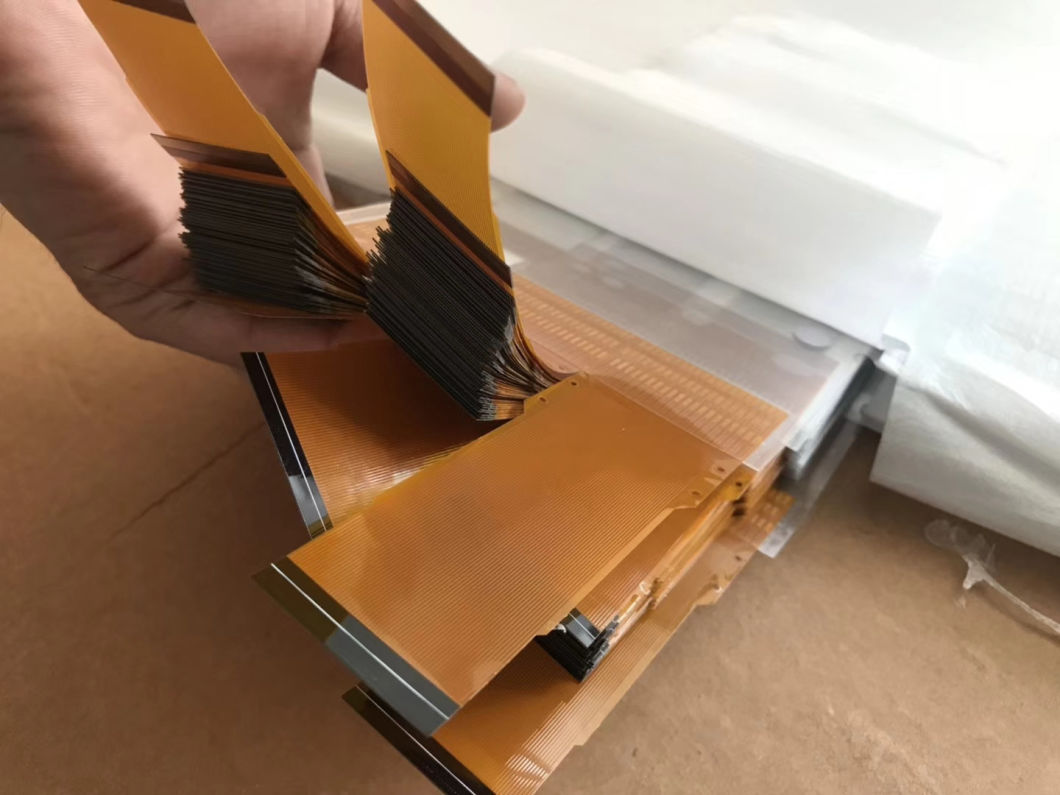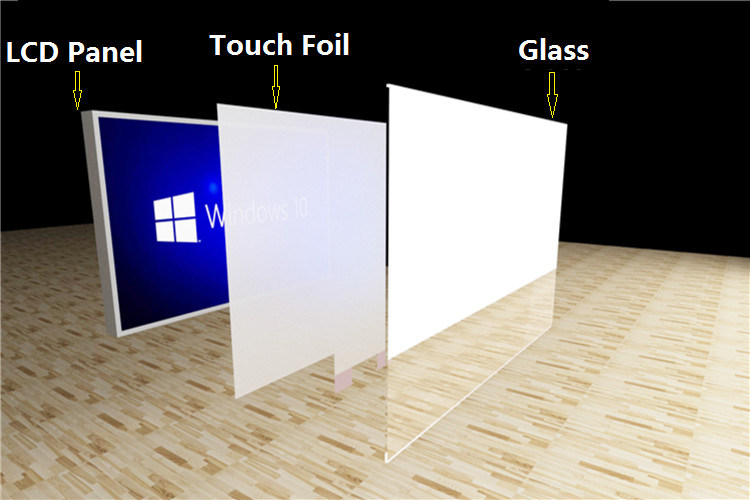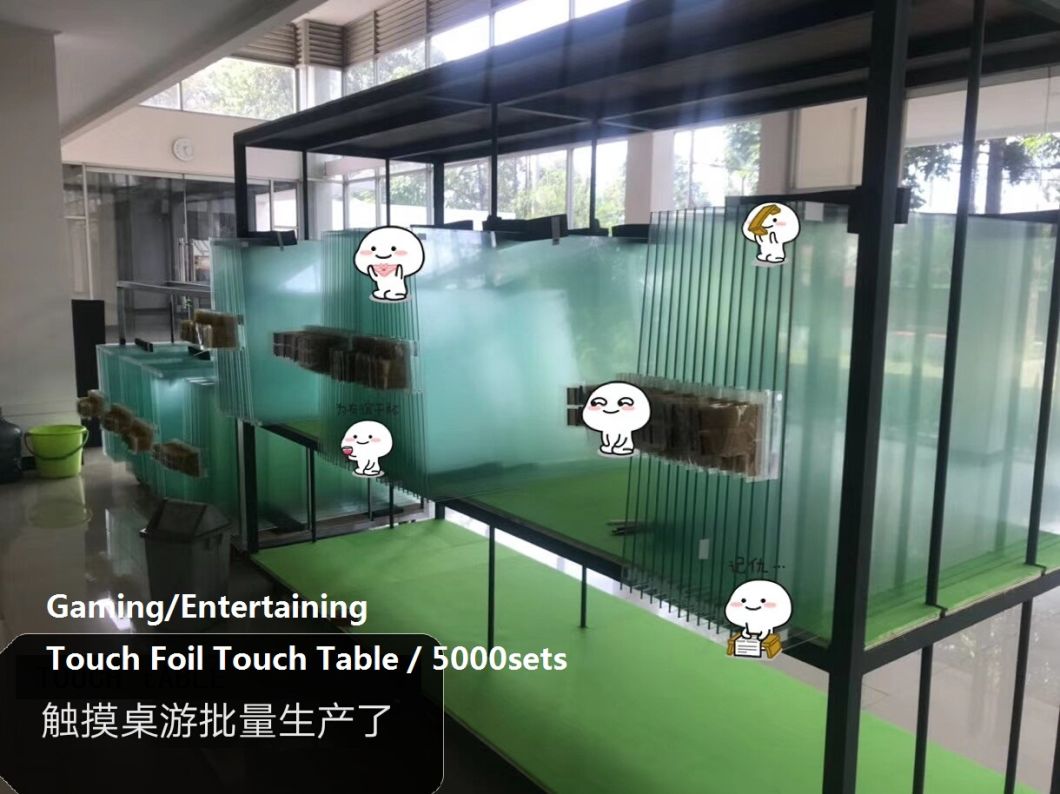 TouchScreen/Touch LCD Monitor/Touch Computer Applications Field

Interactive Multimedial Kiosk,
Self Service Terminal,
Information/Queuing/Ticket/Ordering,
Advertising Signage Displayer,
Vending Machine,
Touch All in one Computer PC,
Vending Machine,
ATM,Payment or Bank Device,
Touch Table,Touch TV,
Electronic Education Whiteboard,
AI/Intelligence Robot Equipment etc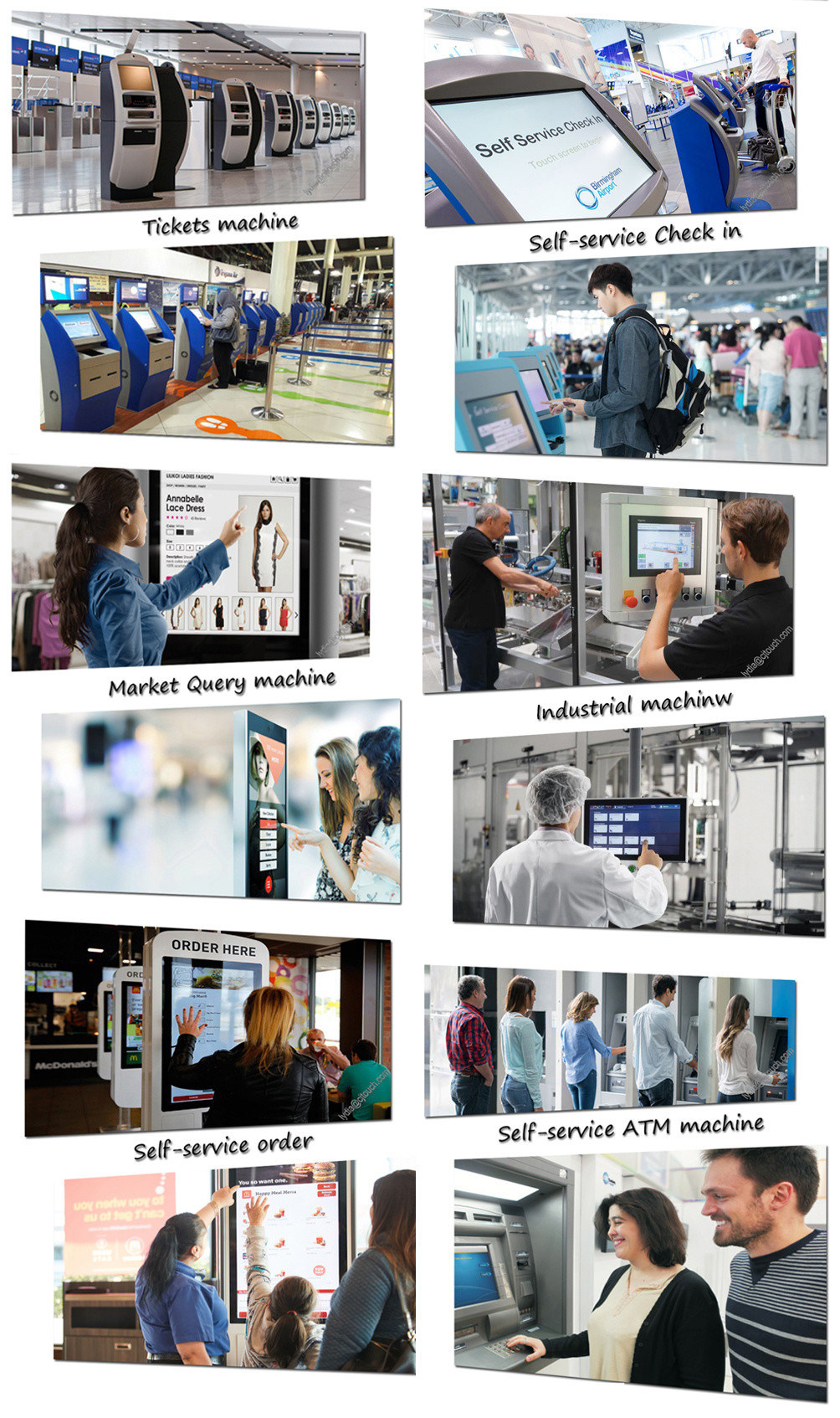 Packing:
1-2 Pcs Sample Box:56*41*8cm(Size Under 19inch)
1-2 Pcs Sample Box:63*41*8cm(Size 19inch-23.6inch)
10 Pcs Order Box:57*49*36cm(Standard Touch Screen Size 15-19 inch Box)
Contact us for other touch screen box size.
Delivery time:
Standard Dustproof Sample order 1-2 Days,Vandal proof/Anti-Glare type 2-4 Days.
100 Pcs 7 Days, 500 Pcs 20 Days,More than 500 Pcs Order,Contact us for detail delivery time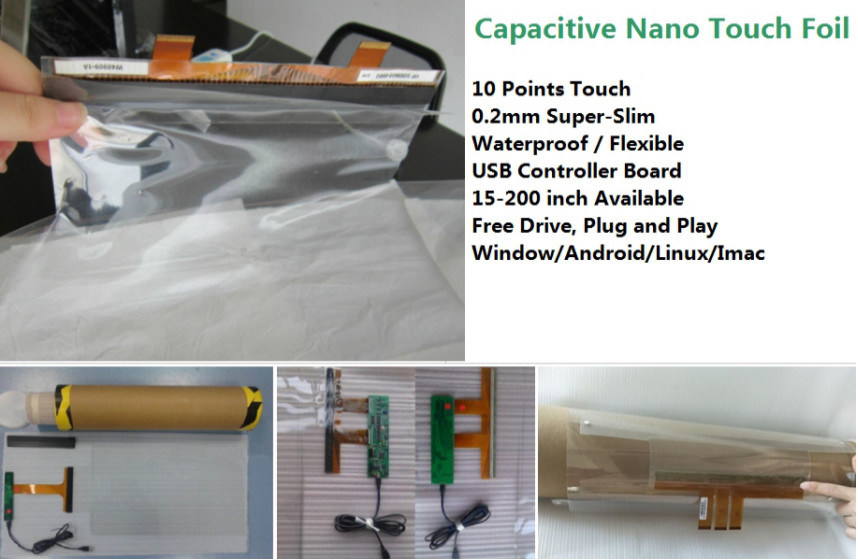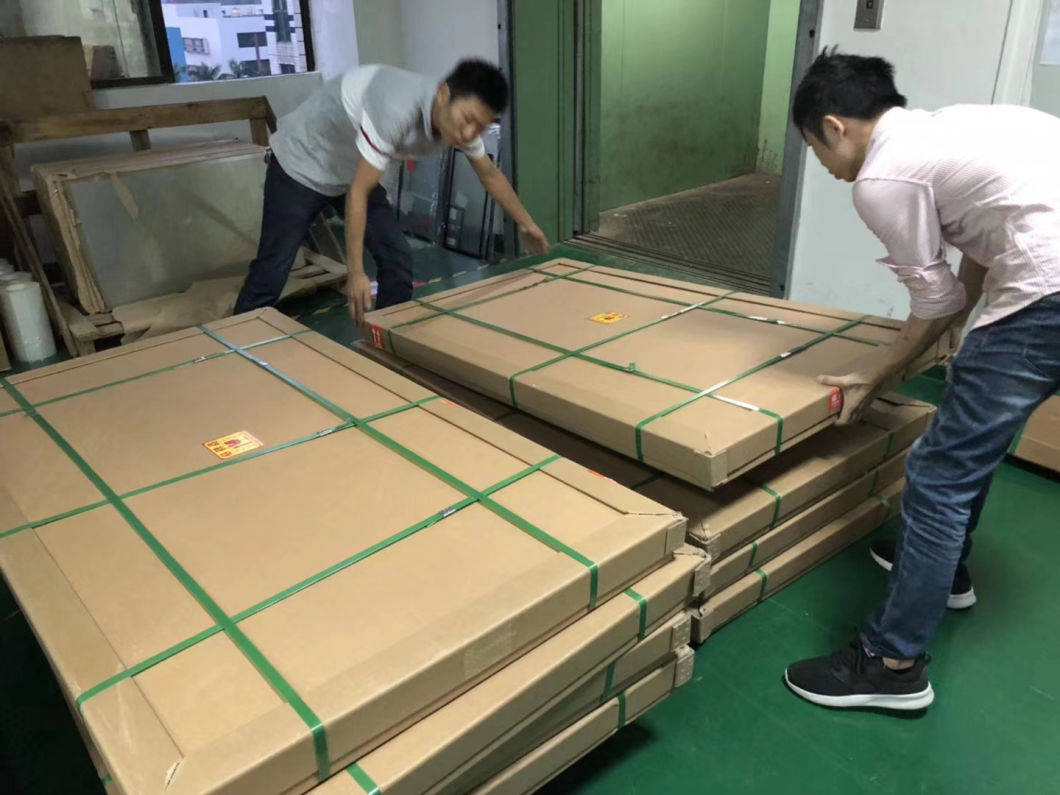 Company Introduction--CJTOUCH
Dongguan CJTOUCH Electronic Co., Ltd are 10 Years of a Professional OEM Manufacturer and Supplier ;

Main Product : Touch Screen, Touch Foil, LCD/LED Monitor, Touch PC, Kiosk and Accessories etc.
Our Main Factory is located near Shenzhen,China.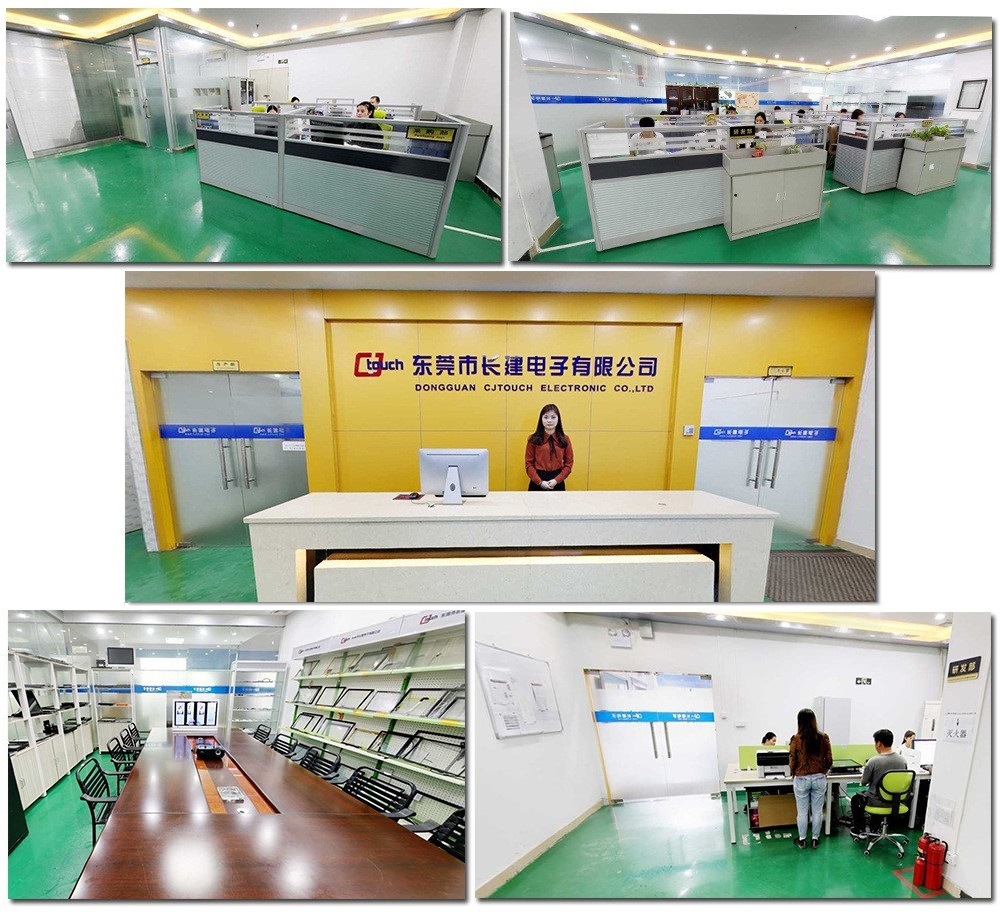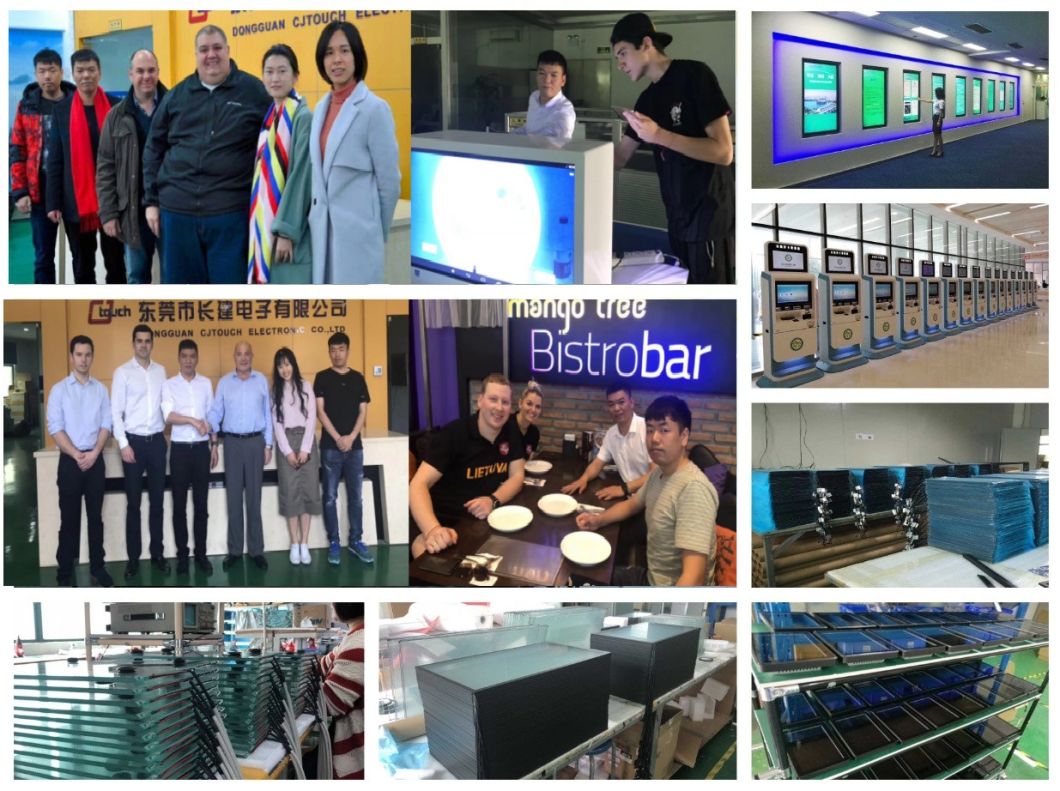 Related Products
7~300inch TouchScreen/Touch Panels/Touch Frame/Touch Glass/Touch Foil Film

Projected CapacitiveTouch Screen

IR Infrared Touch Panel Screen

SAW TouchScreen Panel

4/5 Wire Resistive Touch Panels

PCAP Nano Touch Foil Touch Film

Resistive Touch Foil/Privacy Film

7~98 inch TouchScreen LCD/LED Monitors

SAW Touch Monitors

ELO/3M Compatible Touch Monitors

P-cap Touch Monitor Display

IR Infrared Touch Display

Resistive Touch Display Monitor

Hight Brightness Monitors

Wall Mounted Touch Monitors

Desktop Touch Monitor

Industrial Monitors

Indoor Vandalproof Monitors

Outdoor Waterproof Anti Sun Monitor

Custom made Touch Monitors

8~98inch Touch All in one Computer Touch PC

Openframe/Embedded Touch PC

Wall mounted All in one Touch Computer

Desktop TouchScreen PC

7~98inch Multimedia Interactive KIOSK

Interactive Multimedial Kiosk

Self Service Terminal

Advertising Signage Displayer

Information/Queuing/Ticket/Ordering Equipment

Vending Machine

Touch All in one Computer PC

ATM,Payment or Bank Device

Touch Table,Touch TV

Electronic Education Whiteboard

Indoor/Outoor/Industrial/Commercial/Custom

AI/Intelligence Robot kiosk