Mobile Container Crane Cost Or Gantry Crane Container 20 t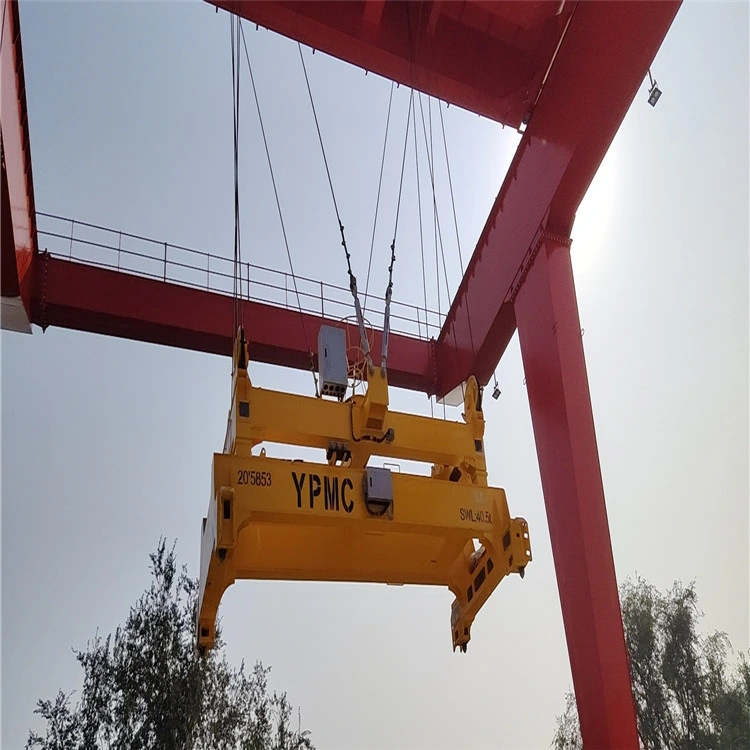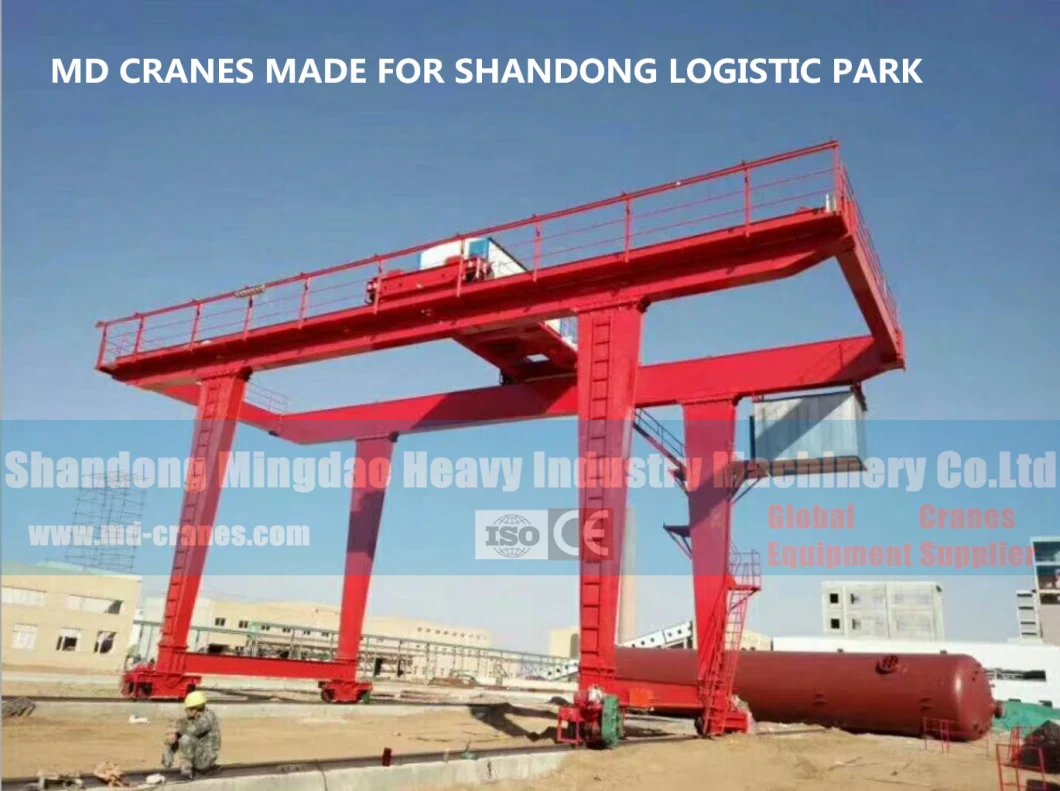 Introduction:
Rail mounted container gantry Crane usually used in inland port, container yard, railway freight station,
coastal freight yard and apron of dock. It adapts specialized spread and can hoist different types container
like 20 feet, 40 feet and 45 feet.The rubber tire container gantry crane is the special machinery to operate
at pier. It walks through rubber tire and it can operate flexibly.
Main Parameters List

Crane Traveling Mechanism

Traveling Speed(m/min)

20

30

45

60

Ratio

58.95

39.42

26.51

19.44

Motor

Type

Cone Squirrel-cage

Cone Squirrel-cage

Power(kw)

0.8*2, 1.5*2, 2.2*2

1.5*2, 2.1*2

Rotary Speed(r/min)

1380

1350

Hoist Lifting Mechanism and Traveling Mechanism

Trolly

Lifting Speed(m/min)

8/0.8, 7/0.7, 3.5/0.35

8, 7, 3.5

Span(m)

7.5-28.5 or assigned

Lifting Capacity(t)

1-32

Lifting Height(m)

6, 9, 12, 18, 24, 30

Traveling Speed(m/min)

20, 30

Motor

Cone Squirrel-cage

Work Duty

Intermediate Jc=25%

Power Supply

380V 50HZ 3P

Wheel Diameter

Φ270, Φ400

Trail Width

37-70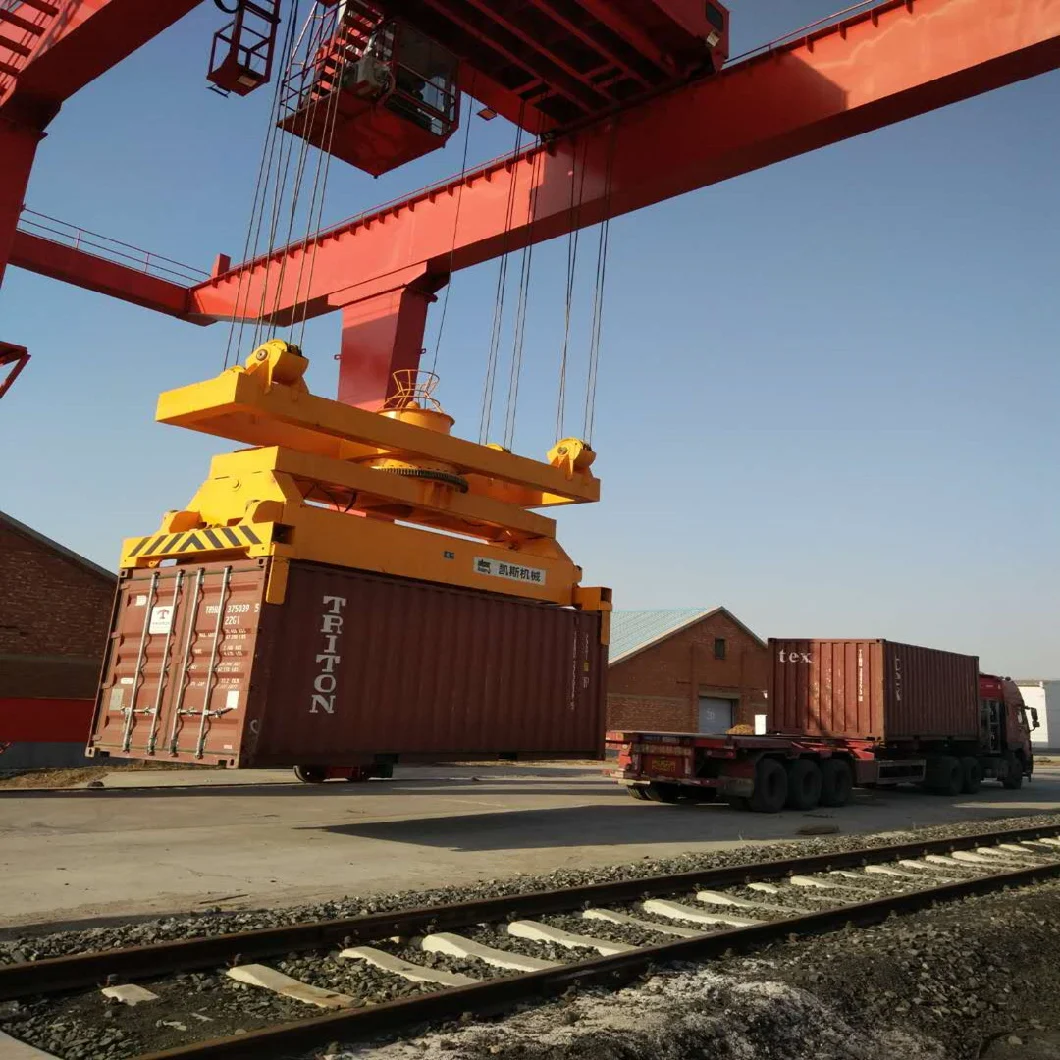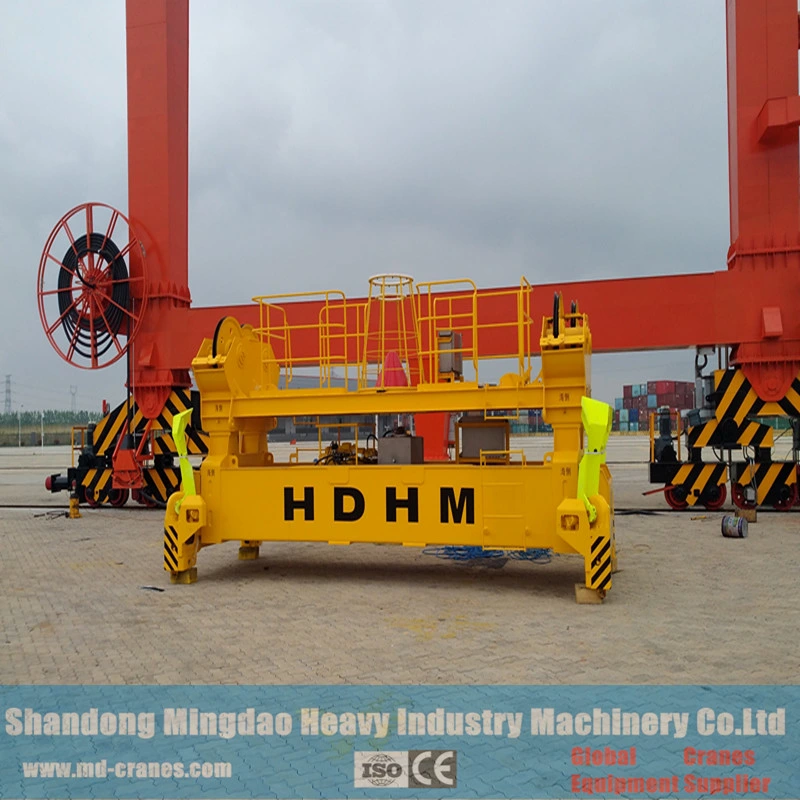 Gantry Crane Packing and Shipping:
1.Electric parts and electric hoist packed by high quality plywood crate,
2.Other parts packed by Woven bag.
3.Shipped by Conatiners or Bulk Ship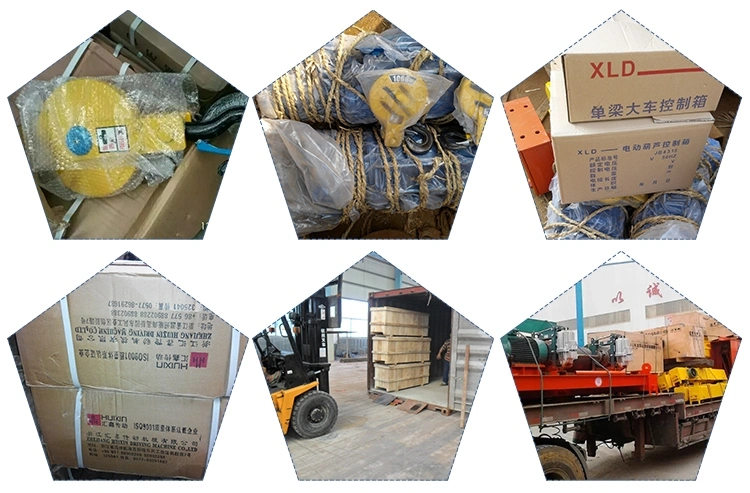 Details of Containers Crane:




Safety Devices for overhead bridge crane:
To guarantee the normal operation of crane and avoid the personal casualty and mechanical damage, the safety device we
provide are not only the electric protective devices or alarm bell but also other
equipments as following:
1.Overload Limit Switch
2. Rubber Buffers
3.Electric Protective Devices
4.Emergency Stop System
5.Voltage Lower Protection Function
6. Current Overload Protection System
7. Rail Anchoring
8.Lifting Height Limit Device
Clients: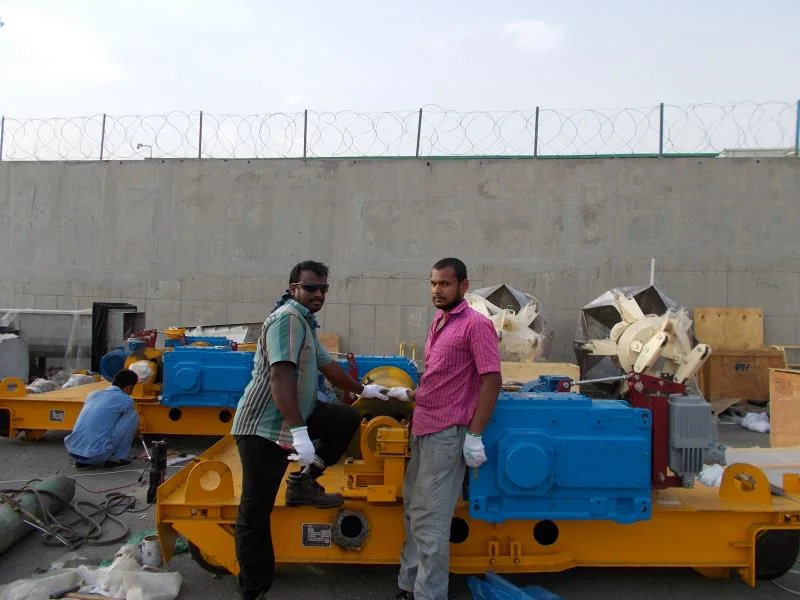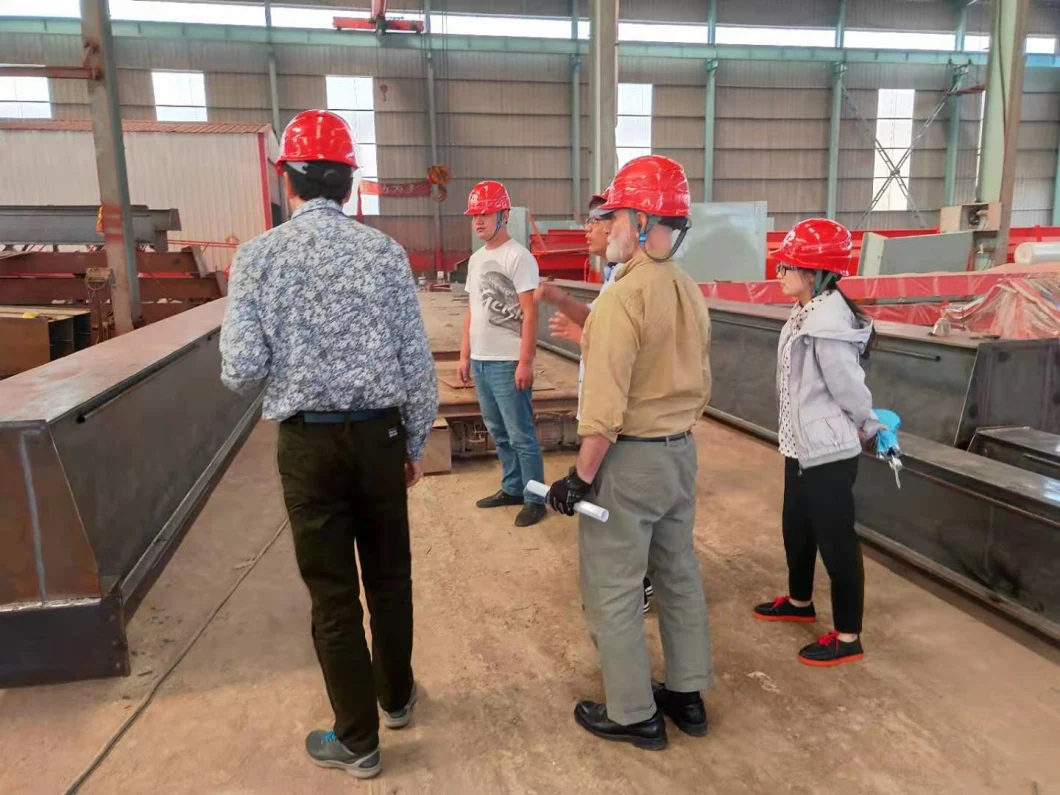 FAQ
1.Can the cranes be customized?
Yes,every customer's working condition is different, all of our products can be customized depend on customers' requirements.
Please give us the information as clear as you can, so we can give our best design to suit for your demands.
2.How many operation methods for my selections?
We provide pendent controller with push button control type, remote control type or cabin control type.Please tell us what kind
of operation way you need.
3.I have low headroom in my workshop, is it possible to install a crane in it?
We have special products for low headroom workshop, our engineer can give the best design according to your dimensions.
4.Do you supply lift tools?
Yes, we can provide any kind of lifting tools such as hook, electromagnetic, grab bucket etc...
5.In order to offer the most suitable design solution for you, it will be great helpful if you can offer us the following information to us:
1. Lifting capacity.
2. Span length.(rail center to rail center)
3. Lifting height.(hook center to ground)
4. Have you installed the rails? Do you need us to supply the rails? How long is it?
5. Power supply: Voltage.
6. Working condition: what kind of material to lift? temperature?
7. It would be much better if it is possible for you to offer the drawing photo of your workshop.
Certificates: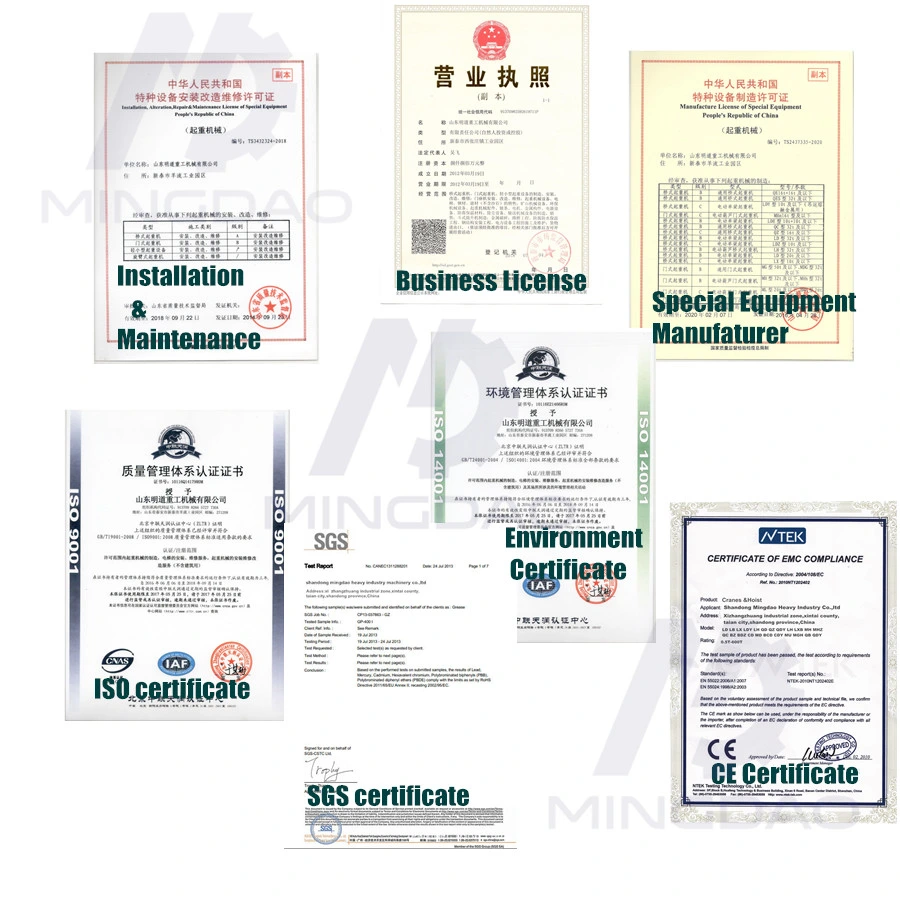 Contact us: