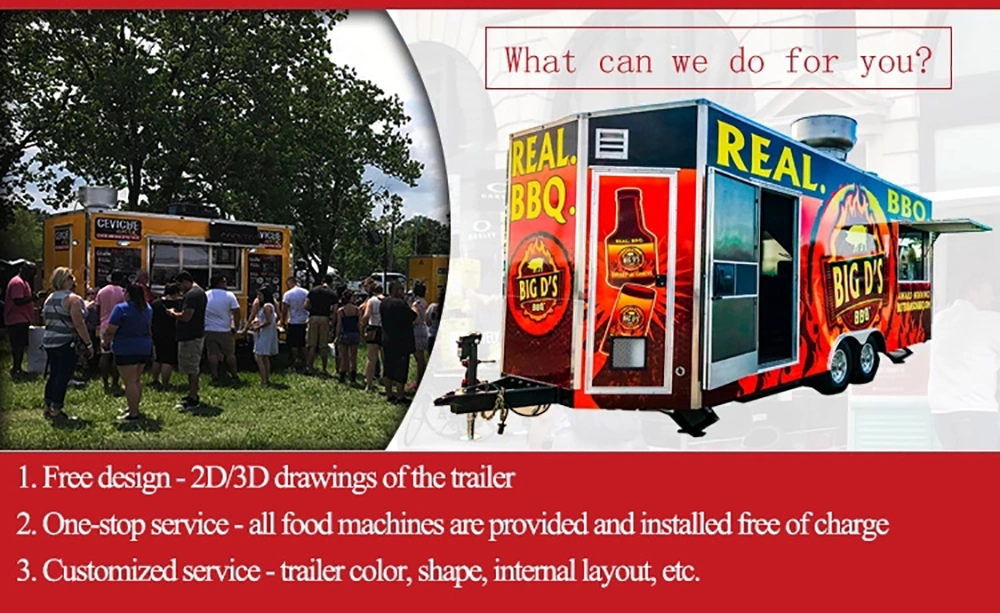 The introduction of the mobile food carts trailer with grill/street griddle mobile dining car for fast food sale

Mobile food cart is used for vending fast food(ice cream,beverage,hot dog,pizza etc.) in the street.
All kinds of cooking equipments can be installed,such as griddle,steamer,fryers,stainless steel store cabinet,water sinks ,grill,hot dog machine,sugar cane juicer,fridge etc.
Two or three people can stand inside for cooking.

Cart Structure

Frame square pipe welding, the external steel plate, insulation foam in the middle.

Electricity distribution

including light, electrical sockets and display lights in the Showcase, power protection devices, etc.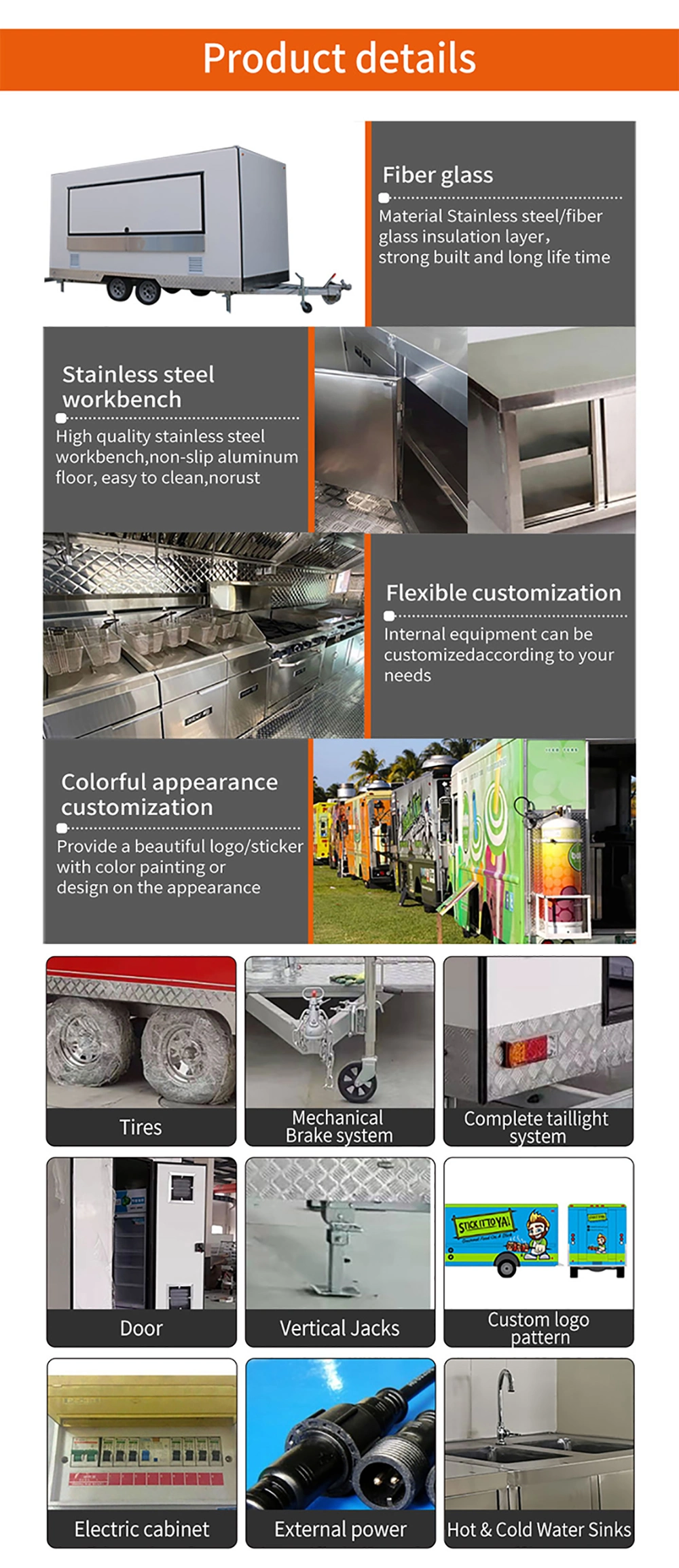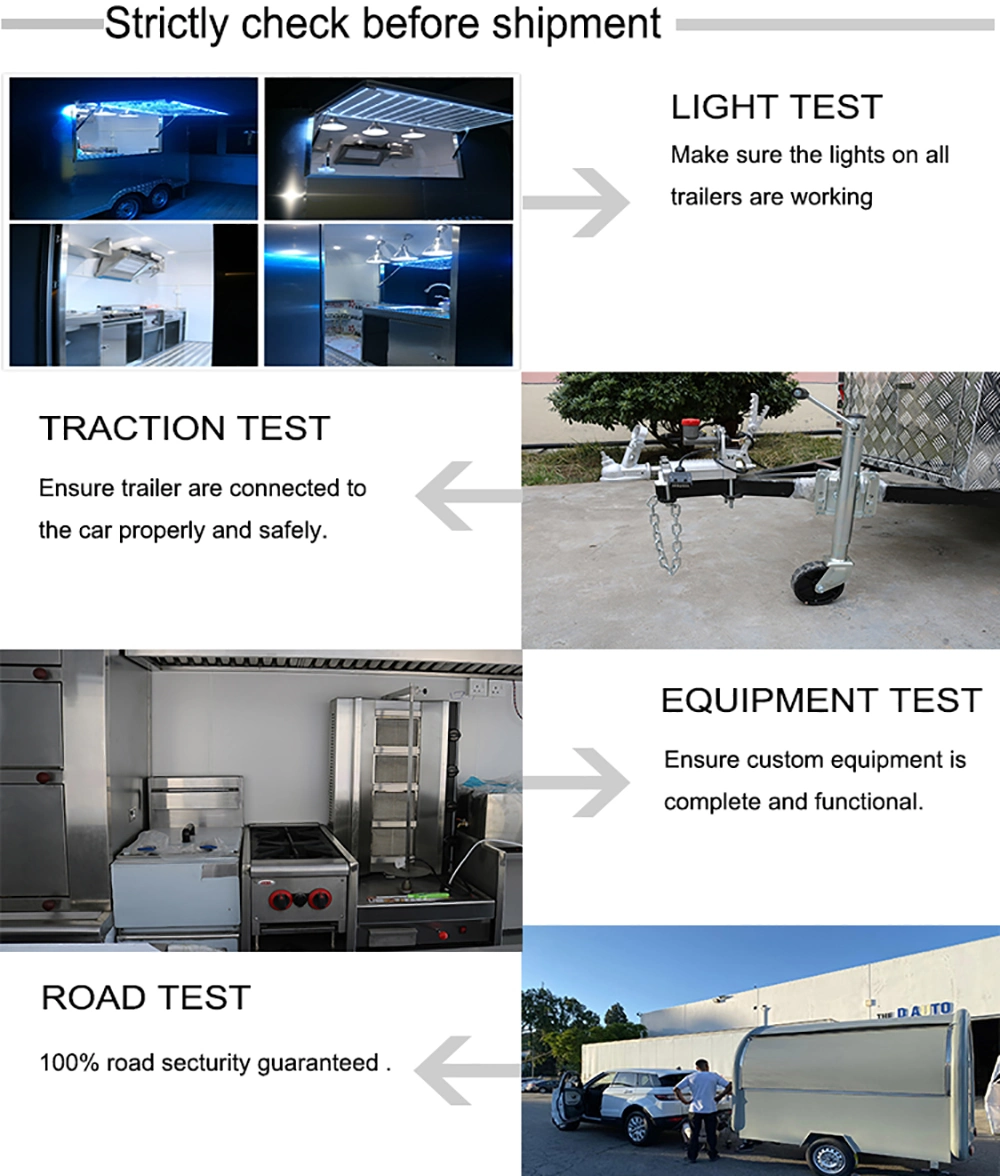 Pre-sale services:
1. Providing professional technical support, new project design, automatic special machine design.
2. Supply project book, machine drawing, make and testing samples for customer.
3. If you have any question please contact us online or send us email, we promise reply at the first time!
4. If you have immidertly question just call me or visit us take a details meeting are warmly welcome.

Sale of services:
1. We promise honest and fair of machine quality, parts good, and price good, it's our pleasure to serve you as your purchasing consultant.
2. We guarantee punctuality, quality and quantities strictly implement the terms of contract.

After-sales service:
1. We supply 2 years warranty and all life of machine working technology service.
2. 24-hours telephone service.
3. A large stock of components and parts, easily-worn parts.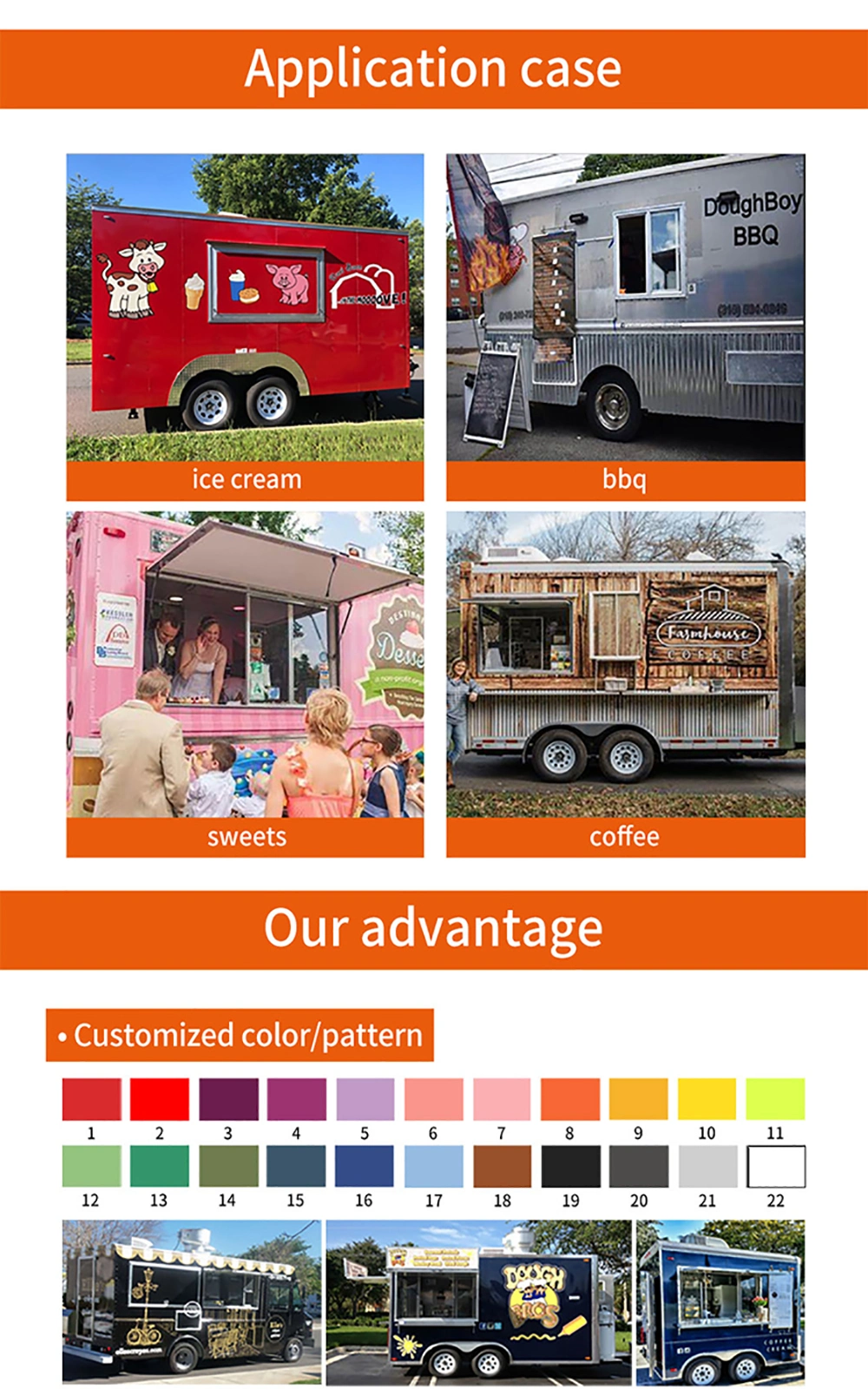 Qingdao runze intelligent equipment Co., Ltd., is located in Qingdao West Coast New District and was established in 2003. Specializing in sheet metal manufacturing, mold production, industrial automation equipment, automation pipelines, manipulator research and development and manufacturing, as well as software development, technical service outsourcing. The company is a national high-tech enterprise and has an enterprise technology R&D center.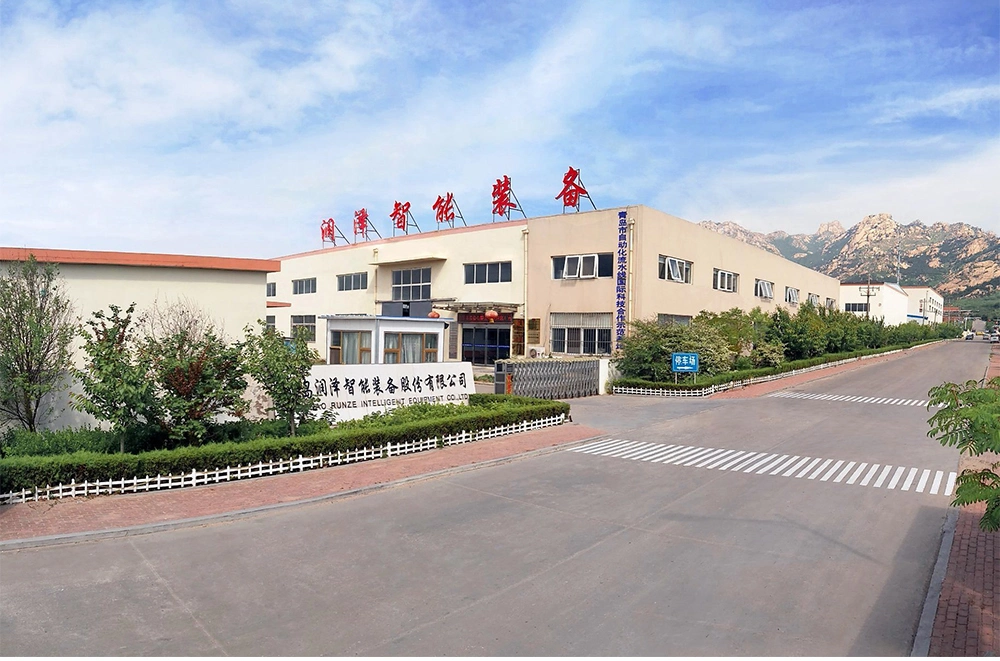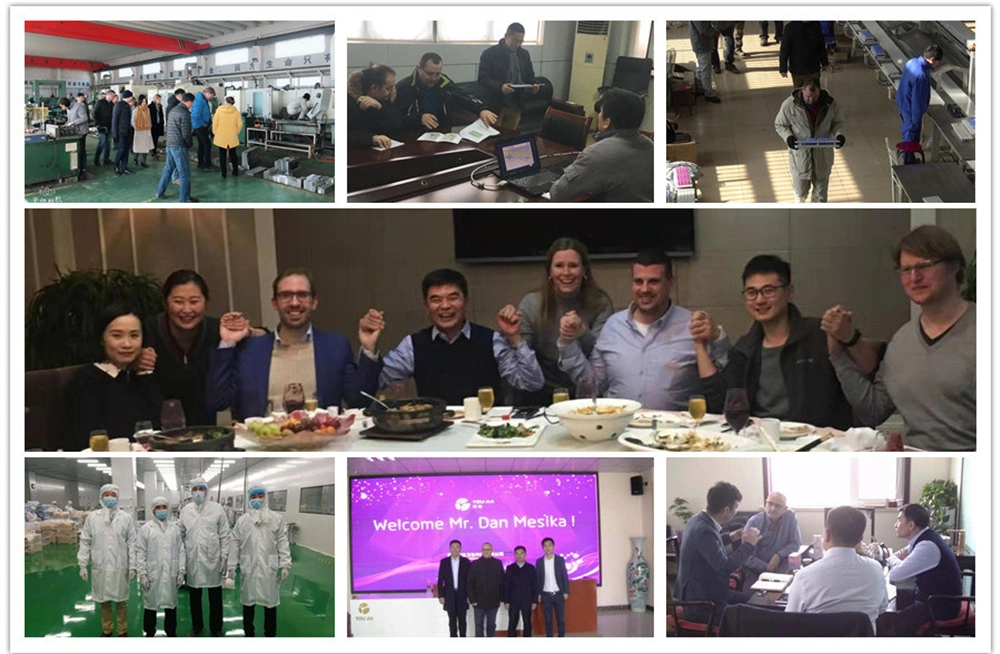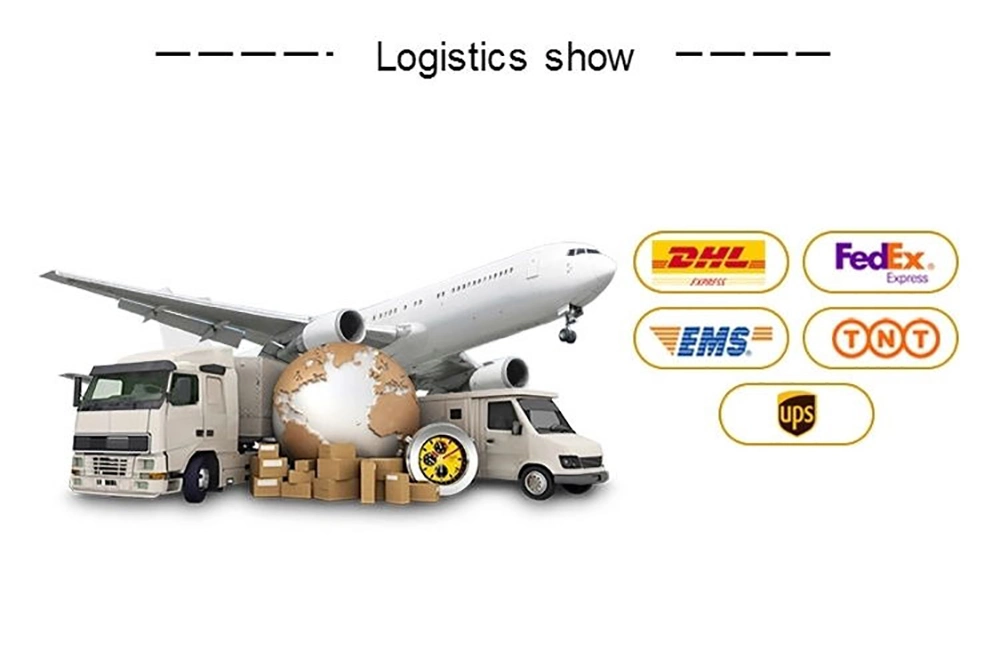 Q: Are you a manufacturer?
Answer: Yes, we are a manufacturer, all products are designed and manufactured by ourselves, and we can provide customized services according to your requirements.

Q: What is your warranty period?
Answer: Our warranty period is 1 year and we provide lifetime technical services.

Question: How long will we take the machine?
Answer: The model of the machine with the longest delivery time is the standard machine. The standard machine can usually be sent within 10 days. For special machines, we have to confirm the delivery date by PI. After delivery, you only need to wait for the container on board to arrive.